Perry's Plumbing, LLC is a locally owned and operated, licensed plumbing service that has 15 years of experience! Our owner, Darell Perry, is happy to help you with your plumbing needs. This could include an emergency service call when your pipes have frozen and bust on a winter day. It could be a call to 660-341-1452 to have an estimate for plumbing needs in your new home construction. Suddenly without hot water? Perry's Plumbing, LLC can help with your water heater repair or replacement.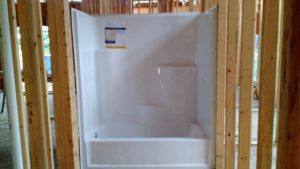 With the vast knowledge acquired from working on new home construction, leaky pipes, clogged sewer lines, frozen water lines, sump pumps with flooding basements and additional experiences, Perry's Plumbing, LLC is equipped to help with your plumbing needs.
Contacting Darell by phone, text, or email will start the process of describing your of explaining your plumbing need. If there is any confusion or grey area in the request, he will visit the location to examine the needs to ensure your concerns will be efficiently and effectively handled. Quality and customer satisfaction are our top priorities.