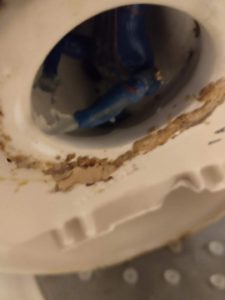 Uh oh! Your little one comes to tell you he has accidentally flushed his favorite superhero. While you may not want to retrieve his toy for re-use, you probably don't want it causing future issues with your family toilet either. This is where we can help!
Based on the situation, as in this case, Perry's Plumbing, LLC pull your toilet from its base to verify the object flushed is not wedged into the toilet itself. If it is not, they may use a drain cleaning tool to snake the sewer pipes to ensure you do not have future clogging issues.
If you have any concerns, questions, or need a quote, please don't hesitate to contact Perry's Plumbing, LLC in your favorite contact method: by email with perrysplumbingllc@gmail.com or by text or call to 660-341-1452.