Perry's Plumbing, LLC can help you with all your plumbing needs from emergency service calls such as frozen water lines and clogs to the plumbing in your new home, outbuilding, or business. We have experience in rough in and finish plumbing your new construction, installation of appliances, replacement of appliances and plumbing, or helping with any blockages or flooding.
We offer our services to all of northeast Missouri including Kirksville, Greentop, Brashear, Lancaster, Edina, La Plata, Atlanta, Novinger, Memphis, Milan, and all surrounding areas.
Perry's Plumbing, LLC takes pride in our quality plumbing service. We would be pleased to help you in your plumbing adventure.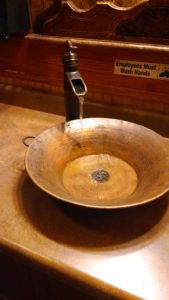 Let us know how we can help!
Whatever your plumbing needs, Perry's Plumbing, LLC can help!
We can help you with emergency plumbing situations, repairs and replacements, finding and fixing leaks, clogged drains and toilets, and other plumbing needs!